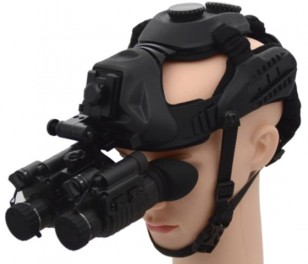 Product description: 
EF - 8XD  is based on the latest ophotoelectric technology research and develoEFent of new products,,The instrument adopts the high-performance generation ii/three image intensifier, with excellent performance, small volume and weight ,light, clear imaging, simple operation, high cost performance, and  by replacing the objective lens (or connecting multiplier lens). It can change magnification and so on.
The product is connected with a special binocular connector to become a binocular binocular night vision device, and can also be disassembled as two monocular night vision devices. The night vision instrument is equipped with an infrared auxiliary light source and an automatic anti glare protection system.
The product has strong practicability and can be applied to military observation, coastal defense reconnaissance, public security surveillance, forensics, customs anti-smuggling, etc. in no illumination environment at night. It is an ideal equiEFent for public security department, armed police force, special police force and guard patrol.
Standard set
Night Vision Goggles

Head strap mount

Carrying Case or hard case (optional)

Shoulder strap

Manual

Lens cleaning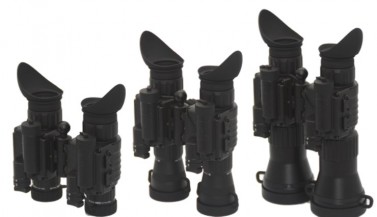 Technical specifications: 
MODEL

---

 

EF-821D

---

 

IIT

---

 

Gen2+

---

 

Magnification

---

 

1x

---

 

Resolution ( lp/mm)

---

 

45-57

---

 

S/N (dB)

---

 

15-21

---

 

Luminous Sensitivity (uA/lm)

---

 

450-700

---

 

MTTF (hrs)

---

 

10,000

---

 

FOV(degree)

---

 

42+/-3

---

 

Detection distance(M)

---

 

180-220

---

 

Adjustable range of eye distance

---

 

65+/-5

---

 

Diopter range

---

 

+5/-5

---

 

Lens  system

---

 

F1.2, 25mm

---

 

Coating

---

 

Multilayer broadband coating

---

 

Range of focus (M)

---

 

0.25--∞

---

 

Auto anti strong light

---

 

High sensitivity broadband detection

---

 

Rollover detection

---

 

Solid non-contact automatic detection

---

 

Dimensions(mm)(No eyeshade)

---

 

115x127x69

---

 

Material

---

 

Aviation aluminum

---

 

Weight(no battery)

---

 

645

---

 

Power supply

---

 

2.6-4.2V

---

 

Battery type

---

 

CR123(A)x2

---

 

Battery life(H)

---

 

80(IR OFF)    40(IR ON)

---

 

Operating Temperature (℃)

---

 

-40/+50

---

 

Relative Humidity

---

 

5%-98%

---

 

Environment rating

---

 

IP65(IP67 optional)

---