Main / Catalog / Rifle scopes / Rifle scope "PO1.5-4.5x16"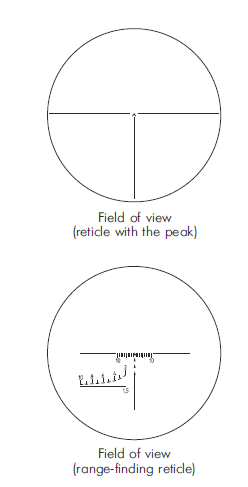 Product description
The sight is intended for rapid and accurate choosing
the target, aimed fire with small arms having side mounting seat of dovetail type:
PO1.5-4.5x16 for small arms of Tigr type
PO1.5-4.5x16-1 for small arms of Sаiga and Vepr type
The sight has solid body with a bracket. It improves reliability when firing.
Magnification of the sight can be changed by means of turning a handwheel from 1.5x to 4.5x.
FEATURES
The sight is equipped with aiming reticle illumination system with AA 1.5V battery type power supply

The sight has two handwheels with the scales which can input the required corrections in the vertical horizontal planes in registration and firing

The sight ensures easy and precise aiming of gun in the various conditions of visibility and atmosphere at the ambient temperature from –40 to +40 °C