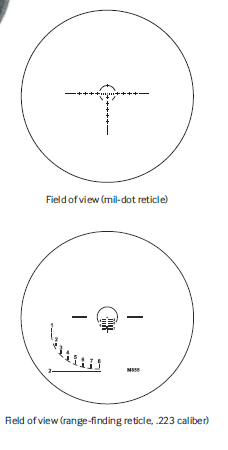 Product describtion
Sight with variable zoom PSU is a universal sight with discretezoom from 1x to 4x which provides quick and precise aimingunder any weather conditions and allows a hunter to reactinstantly to a situation change and successfully hit the target.
Reticle illumination with 7 grades of brightness allows shootingnot only by day but also in the twilight.Sight's body is made of solid aluminum alloy, it is shockproofand watertight. Fully watertight design with internal opticaladjustment provides high reliability of the sight under differentoperating conditions.
It is possible to mount the sight on different kinds of rifledsporting weapon of caliber to .308 with mounting seatof Picatinny rail type with length not less than 105 mm.